How it all began at

CatZero
It was over a decade ago that the lives of three people came together to create a unique project which has since received national recognition. Jim Dick, OBE, retired businessman who had been at the helm of a multi-million-pound company, Danny Watson, Round the World Skipper, and Dave Bertholini, a youth development specialist from Hull City Council were brought together as a result of the 2007/2008 the Clipper Round the World Yacht race, which was coming to the Humber – a fantastic maritime spectacle.
Jim's work with the then regional development agency Yorkshire Forward, saw him take on the position of chair of a newly-formed Clipper Committee – launched to steer activity around the race and provide a legacy for the Humber.
Jim was very keen to ensure the young people of Hull could also benefit from the opportunities the race brought. "Not just rich toffs go sailing" was Jim's mantra and, wanting to prove that, he approached Dave to explore ways of engaging with the most disadvantaged young people in the City to enable them to participate. As a result, 10 young people from the City were given the life-changing opportunity to take part in various legs of the race on board the Hull and Humber boat. The young people went through the same training as the rest of the crew and each were assigned their watch as an equal on the various legs around the world. They would also carry the Wilberforce anti-slavery petition to abolish modern day slavery around the world.
Jim, being a keen sailor himself, couldn't resist the opportunity to also participate in a leg of the race. It was during this leg in the middle of the South Atlantic that Jim had a conversation with the skipper Danny Watson about the amazing impact this experience had had on the young people. Living and working with others in challenging conditions was something the young people had never encountered before, but in doing so, and overcoming their fears and insecurities, new friendships and new futures were created. Isolated from peer pressure and home life distraction, these young people were being given the time and space needed to truly break free and see their need to make a change. Danny and Jim could see that the experience of sharing the same jobs and risks with successful people had opened up their eyes to a better future for themselves and they all wanted to grasp this opportunity.
On completing his leg, Jim returned to Hull and in partnership with Dave, put together the plans formulated in the Atlantic and together they secured the funding for a follow up scheme. By time Danny crossed the finished line, the idea had become a reality, all that was needed was premises, a yacht and a name!
Finally, a yacht was identified, the name was agreed and CatZero was born. With Sir Robin Knox-Johnston and Alan Johnson MP as the Patrons and Jim as the Chairman of Trustees, the first CatZero programme commenced in January 2009, its aim to give disadvantaged young people from Hull the opportunity to change their lives by taking part in an eight-week training course, including the opportunity of sailing on a 72-foot challenge yacht for eight days.
And that was the start of something very special.
"CatZero has helped me with facing my fears, helped me with my confidence. I've met new people and made friends." A young participant who has completed our programme.
After securing the necessary funding to run the programmes, including the capital funding to purchase a yacht, the CatZero team faced challenges of its own. Those who recall the launch of this not-for-profit organisation will recall the headlines screaming out to the nation, which labelled the public-funded project as a 'yacht for yobs' and a complete waste of money.
However, the passion in which the project leaders drove this forward was proof indeed that their vision was the right one. Investing in long-term projects which offer life-changing challenges and experiences, with support for years afterwards, is cost-effective in the long-term because it works! In fact, CatZero boasts a 95 per cent course completion success rate – there really is nothing like it anywhere else!
Everyone at CatZero will tell you how the sail is just part of the whole experience. It is only at the end of a challenging eight-week land based development programme, that people take part in the sail, which provides reflection, challenge, teamwork – and a great reward. It truly brings their change to life!
'I now look at life in a totally different way,' a former programme member.
Funded through the Working Neighbourhood Fund, the initial Wilberforce Youth Development programme in Hull ran for three years. Each year, 12 programmes were run, each one working with 12 individuals incorporating a comprehensive range of accredited skills along with a 10-day sail working alongside business people and trainers. This challenging environment gave them the perfect platform to display just how they were changing. Always conscious of displaying professionalism, targets were planned meticulously to meet health, education, training and employment needs.
Codes of conduct were established by the young people, with a thorough analysis of needs and measures of performance – from the very beginning no stone was left unturned with regards to safeguarding, behaviour, learning and attitude.
Each programme also involved an initial multi-needs assessment to enable participants to identify areas they felt they needed help with which were then built into a participant's action plan to enable them to take the steps they needed in order to change their lives. This continues throughout all our current programmes. After-care then included continued support from us, regular progression meetings, developing CVs, interview skills' work, and looking and training and employment opportunities.
From that first course, to the present day the challenge was set – and that was to be determined, passionate and believe and care for all those who come to CatZero.
In those first three years our bar was set high – we had the aim of working with 400 young people with a target of moving a minimum of 188 into education, employment and training – giving them a new tomorrow!
We smashed our target, with 416 young people coming onto the WNF-funded (Working Neighbourhood Fund) programme, ending in a 69 per cent success rate with 288 going into education, employment or training.
"The staff led the programme without being judgemental or condescending. They helped the group to help each other at their own pace – this is the reason why we bonded," one of our original participants.
CatZero is still here to make a difference, not only to the lives of those who join us but to the communities in which we all live and work. By giving individuals a whole new future, their positivity and vision will, in turn, help them to engage and support others in the long-term, and that is our aim. Our programmes are designed to be as individual as the people they help, and they are for all ages. One size does not fit all.
While our work with young people remains pivotal to our aims, CatZero has now seen the true value in engaging people of all ages – including whole families, working together to offer new futures.
Turn the clock forward to 2022, and we seek funding to deliver projects to young people, families, single parents and adults across the whole Humber region. Some of these individuals may be recovering from mental health issues, be very long term unemployed, service veterans, ex-drug users and ex-offenders.
Our success is evident when you look at the evidence, with more than 60 per cent of participants on CatZero programmes having moved into employment, education or training. CatZero can also demonstrate a 95 per cent retention / completion rate for participants who start with us. To date, we have helped over 2000 people and the case histories of our participants speak for themselves.
'CatZero has helped me with facing my fears, helped me with my confidence. I've met new people and made friends,' a programme participant.

The former Home Secretary and Kingston upon Hull West and Hessle MP, Alan helped Labour to an historic third term of office in 2005. He retired from national politics in 2017 but remains a firm supporter of CatZero.
In 1969 Sir Robin made history, becoming the first solo yachtsman to navigate the globe non-stop.
Appointed in 2019 as the new Lord Lieutenant of the East Riding of Yorkshire, Jim, OBE, DL, enjoyed a highly successful career with the Hull-based medical device company Smith and Nephew, the last seven years before retirement as global president of the wound management division. Since that time, in addition to his considerable work with CatZero, he has served as Pro-Chancellor of the University of Hull and was a founder, and former chairman, of the Bondholders marketing organisation.
A chartered accountant with an extensive background in the profession, Charles was a respected member of the Ernst & Young partnership before his retirement in 2002. With a strong desire to 'give back' and a relatively young retiree at just 58, Charles had specific interests in charitable work with young people and health, and he set about building a portfolio of work in this sector.
A highly successful businessman, David Bishop has an accomplished record as a leader in the field of business growth, start-up and strategy. Most notable is his work within the communications sector, during which he spent almost nine years as Director of Strategy Development at KCOM. His business career has always been matched by his desire to use his skills and expertise to benefit the charitable sector and he joined the board of trustees at CatZero in 2011.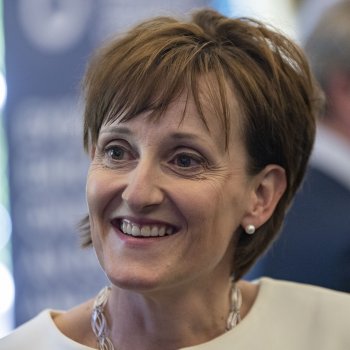 Deb is currently CEO of the Employee Ownership Association, (EOA), a national membership organisation which represents businesses that are either already employee-owned or are transitioning into employee ownership. Born in Hull, her career took her through the ranks at Kingston Communications, now KCOM, onto the team of Cityimage and to the joint creation of a place marketing business that created a new vision for the region – developing the 'Energy Estuary' brand. Throughout her career, her success has been matched by a desire to effect and lead social change.
Sailing and Business Administrator
Director of Sailing and Skipper
Delivery and Move-On Staff
Employability & Progressions Manager
Operational and Relationships Manager
South Bank Programme Manager
North Bank Assistant Programme Manager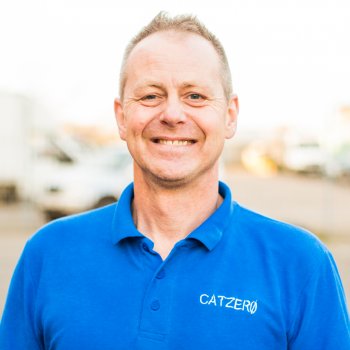 "The staff led the programme without being judgemental or condescending. They helped the group to help each other at their own pace – this is the reason why we bonded." A programme participant.
CatZero is fortunate to have a talented and committed group of volunteers that support CatZero's work with people of all ages across the Humber region. Volunteers join our team for many reasons, and we are very fortunate to have them all – and we will always welcome more!
Many of our volunteers are sailors who are keen to help, while also ensuring they keep their skills fresh and gain necessary sailing hours towards qualifications, some may enjoy the outdoors and wish to share their skills, while others may be former business people looking to support our interview days. We also need volunteers to help maintain the yacht.
Here are just some of the reasons people volunteer with us: 'I have found the whole programme both very interesting and intensely rewarding, the changes in the young people, from the beginning of the programme to completion is extremely impressive. The change in self-confidence, appearance and attitude is nothing short of remarkable. These young people deserve a chance in life and I consider myself privileged to play a small part in helping them' Mr Stanley Mann, a regular CatZero volunteer on land and at sea and former consultant.
'I believe in everything the charity is trying to achieve and have supported them on many of their sailing voyages. The whole team at CatZero are a truly inspiring group of people who are touching the lives of many other individuals. The days are long and the nights are sometimes freezing cold. The many extremes aboard are challenging but this is the perfect environment to test your tenacity; you really do begin to understand your own strengths and weaknesses. I have always had a passion for fresh air and exercise and believe it goes hand in hand with good food and a wholesome lifestyle. Passing on these benefits to CatZero participants is a rewarding experience.' Debs Smales, CatZero's longest serving volunteer.
So, you are interested in becoming a volunteer?
CatZero runs presentations during the year for new volunteers, during which our ethos shines through. These last up to 90 minutes and are a chance to meet the team and be advised on certain requirements – for example volunteers taking part in residentials must be over 18 and undertake enhanced DBS checks.
If you would like to attend or get more information please contact us. If you are unable to attend a presentation, we may be able to arrange to speak with you separately particularly if you have certain skill sets, for example outdoor leader qualifications or qualified sea staff.
"Spending time with the young people in a relaxed atmosphere, taking part in a unique experience was a really beneficial way to see true skills and personalities shine," the words of Mark Blenkinsop, of KCOM after joining CatZero participants on a day sail.
Our experienced team recognises that the safety of our programmes is paramount and ensures that the relevant regulations and procedures are in place and up-to-date. CatZero abides by stringent health and safety regulations and is robust in its data protection and safeguarding policies. All our staff and volunteers hold current DBS certificates. If you want a copy of any policies, including our complaints procedure, please contact us for more information.
Alan was born in May 1950. Educated at Sloane Grammar Schools, Chelsea. He became a postman in London in 1968 and at the same time joined the Union of Communication Workers.
In 1969 he transferred to Slough in Berkshire. He was elected to the Branch Committee in 1973 and became Chairman of the Slough Branch in 1976. Alan was elected to the National Executive Council of the Union of Communication Workers in 1981.
In 1987, Alan became a full-time Officer of the UCW, mainly responsible for national negotiations on behalf of 100,000 postal, delivery and sorting staff. He became the youngest General Secretary in the history of the UCW when he was elected to the post in January 1992.
Mr Johnson served on the General Council of the TUC and was a member of the National Executive Committee. He was also a member of the World Executive of Postal, Telegraph and Telephone International to which the UCW was affiliated.
When the Union of Communication Workers and the National Communication Union merged in January 1995, Alan Johnson became Joint General Secretary.
He was elected Labour MP for Kingston upon Hull West and Hessle on 1st May 1997, and made his maiden speech about the long campaign for trawlermen's compensation which he eventually led to success in 2000.
Alan served on the Trade and Industry Select Committee until he was made Parliamentary Private Secretary to the Financial Secretary to the treasury in December 1997. A year later he became PPS to the Paymaster General. Alan was promoted to the position of minister for competitiveness at the Department for Trade and Industry in the summer of 1999.
Following the 2001 General Election, Alan was promoted to Minister of State for Employment Relations and Regions, at the DTI, Industry was added to his portfolio in 2002.
In the reshuffle of June 2003, Alan was given a new post with another department as Minister of State for Lifelong Learning, Higher and Further Education at the Department for Education and Skills (DfES). It was in this role that he helped to steer legislation introducing tuition fees onto the statute books arguing that in 40 years of free higher education the social class gap had widened rather than narrowed. Graduates should make a contribution to their degree course (£1 in every £14 spent) to help fund the expansion of Higher Education and the return of maintenance grants for the poorest students.
On September 8th 2004 Alan was asked by the Prime Minister to become a Cabinet Minister taking on the role of Secretary of State for Work and Pensions.
The Labour Party celebrated achieving an historic third term on May 5th 2005. After the election Alan became Secretary of State for Trade and Industry.
The Prime Minister announced a major reshuffle to his cabinet on Friday 5th May 2006 which led to his appointment as Secretary of State for Education and Skills. On June 27th 2007 Gordon Brown became the 74th British Prime Minister and made Alan Secretary of State for Health.
Two years later, Alan was appointed Home Secretary and shadowed this position for five months following Labour's defeat in the 2010 General Election.
In October 2010 Ed Miliband, as the newly elected Leader of the Opposition, asked Alan to serve as his Shadow Chancellor, a role he carried out until his resignation from the Shadow Cabinet for personal reasons in January 2011.

Alan retired as MP for West Hull in 2017 but continues to support the City and CatZero.
Sir Robin was the first person to sail single handed and non-stop around the world between 14th June 1968 and 22nd April 1969.
Born 17th March 1939, in Putney, London. The eldest of 4 brothers. School at Berkhamsted in Hertfordshire, the same school as Bill Tilman and Graham Greene. Main interests long running, swimming and boxing. Not very good at team sports, indeed, chose tennis as opposed to cricket, but usually slipped away to Grandparents house to work on a 1927 Austin 7 car instead of either.
Went to sea in the Merchant Navy in 1957 as a Deck officer with the British India Steam Navigation Company, gaining his Master's Certificate in 1965.
In 1962 he married childhood sweetheart, Suzanne, who passed away in November 2003 as a result of ovarian cancer. One daughter, Sara, born in Bombay 1963, and now 5 grandchildren.
Interests include Sailing, exploring by boat, Maritime History, the marine environment, youth development and shooting.
In 1992 Robin was invited to become President of the Sail Training Association, a youth development organisation which operated two topsail schooners "Sir Winston Churchill" and "Malcolm Miller" and also organised the annual Tall Ships races. Before he retired in 2001 £11 million had been raised to replace these two vessels with two larger brigs "Prince William" and "Stavros Niarchos".
He served as a Trustee of the National Maritime Museum, at Greenwich from 1993 until 2003, and on the Sports Lottery Panel and Sport England Council from 1996 until 2002. He is currently President of the Little Ship Club and the Cruising Association and Chairman of Clipper Ventures plc.
He skippered "Condor" to Line Honours in two legs of the 1977/8 Whitbread Race, co-skippered "Enza New Zealand" with the late Peter Blake to take the Jules Verne Trophy in 1994 for the fastest circumnavigation of the world, and completed the Velux5Oceans solo around the world race in 4th position in 2006/7 at the age of 68.
He was Knighted in 1995, and has uniquely been the UK's Yachtsman of the Year 3 times.  He was ISAF sailor of the Year with Peter Blake in 1994 and in 2007 was one of the first 6 inductees into the ISAF Hall of Fame.